Recycling Around the Region
Food Waste/Organics Reduction,Collection, and Recycling Workshop
Food waste is one of the largest components of the waste stream in the United States, yet it is estimated that less than five percent of all food waste that can be diverted from landfills is actually being diverted.
Topics for this three hour workshop include: 1) A background on food waste 2) Commercial food waste collection studies and findings 3) Best management practices for large institutions and food generators
Join us to learn more about food waste and opportunities to collaborate on diverting food waste in the North Central Texas Region.
There is no cost to attend, but registration is required as space is limited.
Please Register by July 25. Lunch will be provided.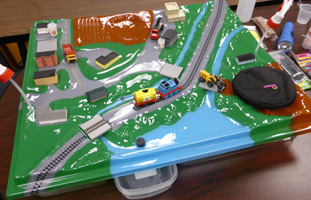 Solid Waste Educational Presentations
Interested in having a solid waste educator come to your class or group to give an interactive lesson covering municipal solid waste operations or hazardous material management? Read more...